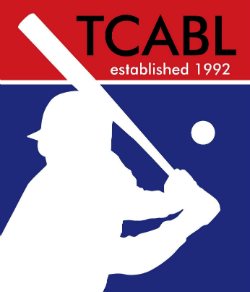 Welcome to the Tri-Cities, Washington Adult Baseball League
***Please contact us if interested in joining our league at
President: 425-985-7696
Vice President: 509-581-0731
Treasurer: 509-713-4902

About Tri-Cities Adult Baseball League

Our league was started from a newspaper article in May of 1992. Former players had moved here from the Puget Sound area where they were playing baseball and wanted to continue playing here in the Tri-Cities. Approximately 6 people showed up at the Richland Community Center and created the Tri-Cities Men's Senior Baseball League. The 1992 inaugural season had 8 teams (approximately 110 people) playing 8 Sunday games from mid-July to mid-September. The season was followed by a league tournament.
Who we are
The TCABL is the premier amateur baseball league for fit and active adults still interested playing the great game of baseball. It is the recognized gold standard for competition, venues and quality in Eastern Washington State.
The TCABL is a National Adult Baseball Association affiliated league comprised of several teams made up primarily of players from Richland, Pasco, and Kennewick. The players are eighteen years of age and older with a median age of 28. The TCABL is a wood/composite wood bat league. Most of the TCABL regular season games are played at Walter Field in Pasco and at the Kingsgate Baseball Complex. Each team plays a full regular season schedule beginning in mid-April and the season concludes with playoffs in July. The teams from the TCABL also play non-league games against teams from Yakima, Spokane, and other Pacific Northwest cities. Each year during Memorial Day Weekend, the TCABL hosts a tournament of teams from Seattle, Tacoma, Portland, and other locations. Teams from the TCABL often combine to play in tournaments in Boise (in April), Seattle (in July), and Portland (Labor Day Weekend). Most years, the league sends a team to Phoenix in October to play in the Senior League World Series against teams from all over the US (capturing the title in 2014 and 2002 as well as placing second in 2008). We offer the best experience around in both recreational and competitive amateur baseball.
Interested in playing in the Tri-Cities Adult Baseball League
If you are interested in playing in the TCABL please contact the TCABL player agent at tcablplayeragent@gmail.com
We are sanctioned and partners with NABA. Click on link below for info.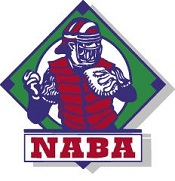 National Adult Baseball Association (NABA)
If your ready to play ball, click on register at the top and begin the registration process or click the link below: